HOTEL VERDUN 1882,
An historic address in the center of Lyon
This address was at 18e century the home of the visionary engineer Michel Antoine Perrache, who initiated the work that would allow the confluence to be expanded and give rise to the Confluence district.
The current building, with its elegant silhouette, was built in 1882 and was the private mansion of Fritz Hoffner, founder of the mythical Georges brewery. It became a travellers' hotel in 1921, at the time when the Perrache station was the hub of the Paris-Lyon-Mediterranean line, the Verdun was reincarnated as a place of character, inspiring and welcoming, in keeping with its time. Completely renovated and renamed Hôtel de Verdun 1882, it plunges you into a photogenic universe with its lens open to the world.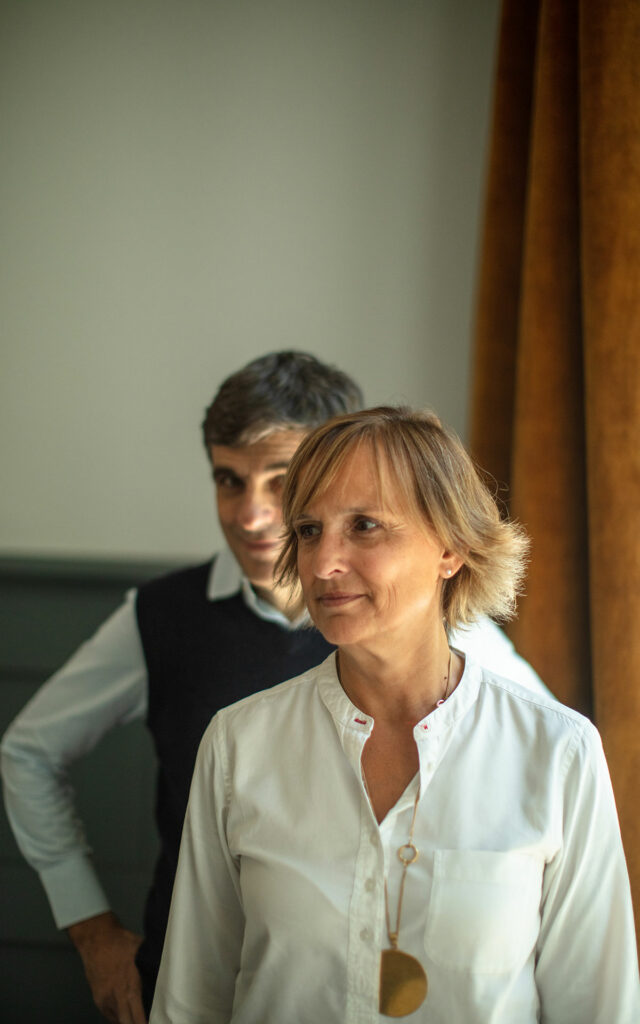 "WE WANT TO OFFER OUR GUESTS A TOUCH OF ENCHANTMENT AND CHANGE OF SCENERY, AND IF POSSIBLE CREATE MEMORIES. ISABELLE AND GILLES MOYNIER, THE OWNERS, HAVE IMAGINED A PLACE THAT IS BOTH INSPIRING AND REFRESHING, A PLACE WHERE ONE FEELS GOOD.
The lounge-library with its armchairs and sofas sets the tone: elegant, cheerful, warm and arty! Here the concept of luxury is thoughtfulness, kindness, availability and small attentions throughout your stay. You are in "someone's hotel"!
The Hôtel de Verdun is one of a handful of historic hotels in Lyon. More than half a million visitors have stayed there. Today, after a year of renovation, the beautiful sleeping hotel has awakened! Its main theme: the Hôtel Particulier of a traveller.
The past and the present go hand in hand with a touch of joyful nostalgia and the celebration of the art of travel. Here, it is good to take your time. The mind wanders here and there at the turn of a book, a photo, an object... a souvenir of a happy journey. The Hôtel de Verdun 1882 is a unique place in the heart of Lyon. It has a soul, a warm and unique atmosphere.