Enjoy the lyonnais art of living in our hotel in the center of Lyon
Breakfast is a privileged moment of exchange with our guests, so we pay particular attention to this convivial and gourmet moment. The hotel is located in THE street of Lyon's food industry. The ideal place to discover the best products of our local craftsmen. The Comté and Saint Marcellin cheeses come from the Mons cheese factory, and the bread from the Vieux Pétrin, which uses local flours.
Our garden and orchard, facing south and located in the Pierres Dorées region (south of Beaujolais), provide us with pears, plums and apples in autumn and small sun-drenched tomatoes in summer. This breakfast, presented on the central island, is to be savoured on the long bench near the windows or on the sofas... Verbena and mint infuse the refreshing water of the fountain which welcomes the visitor.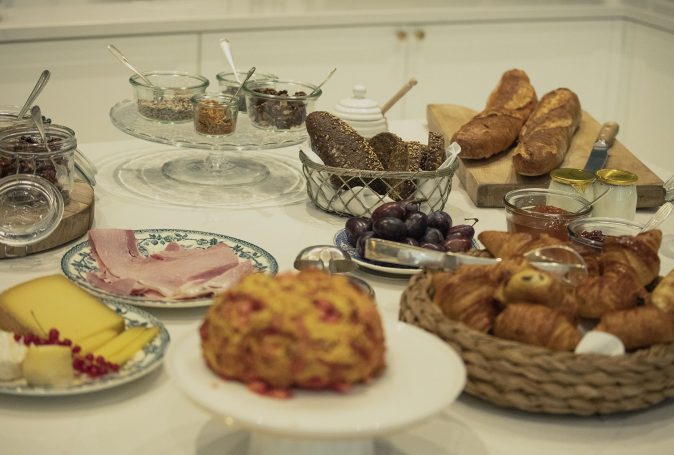 We offer an in-room massage service (in Superior and Suite rooms only). To book your treatment, please contact Reception.
-Relaxing massage 30/60/90mn → 40/80/130
-Personalized massage 30/60/90mn → 40/80/130
-Circulatory massage (feet, legs) 30/60/90mn → 40/80€.
-Facial massage, cranial massage 30mn → 40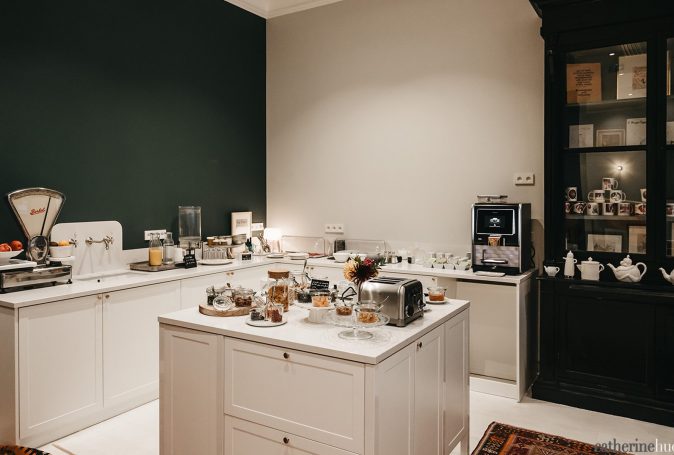 Travelling with family or friends? And you don't feel like going out for dinner? Why not take advantage of our open kitchen to prepare a simple recipe yourself. We have an electric hob, a microwave oven, some utensils, our dinette and our drinks. The rest is up to you: do your shopping in the neighbourhood. A little preparation and you will have the pleasure of tasting your dishes among yourselves in the large room of 1882.
A unique experience is guaranteed. 
Animals are no longer allowed.